"Attention all Low Brow Artists!" – The time has come again to show the world just how much talent you have.

Art Show: Sunday

As part of the show, we hold an Art exhibition to celebrate all things Lowbrow.
If its kool and fits in with our life style why not bring it along and let other people enjoy it?
We want everything from: pin stripe art to tiki carvings, to airbrush, even custom painted tanks and guards, to surf and skate boards and more…
And guess what? There will be a "Best Artist" award and a prize up for grabs.
To fit in with the lowbrow culture we 'wont' be getting some old ponsie nosed art critic to judge it , hell no, it will be chosen by the public so everyone has a chance at winning and taking out the coveted 'Best Artist" award.
All art can be up for sale or just displayed to get you some hard earned exposure, its up to you.
There will be no commission asked for salable art, all we want is to promote the massive amount of talent we have in this country.
The art show will be manned during the day with the winner being announced at the end of the show.
Note:
* All care, but no responsibility is taken by show organisers.
* All art must be submitted in a "ready to hang" condition.
Co-Organiser of this event: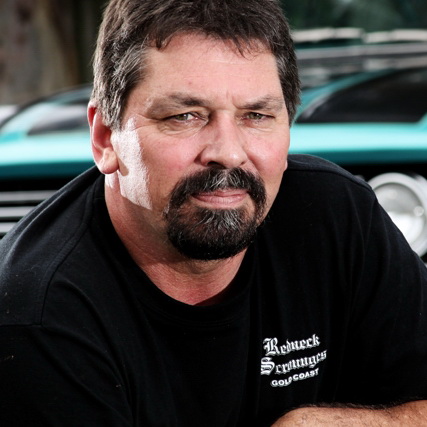 Dean Thompson
LB Guzzler